Map Unavailable
Date/Time
25/01/2015
All Day
Categories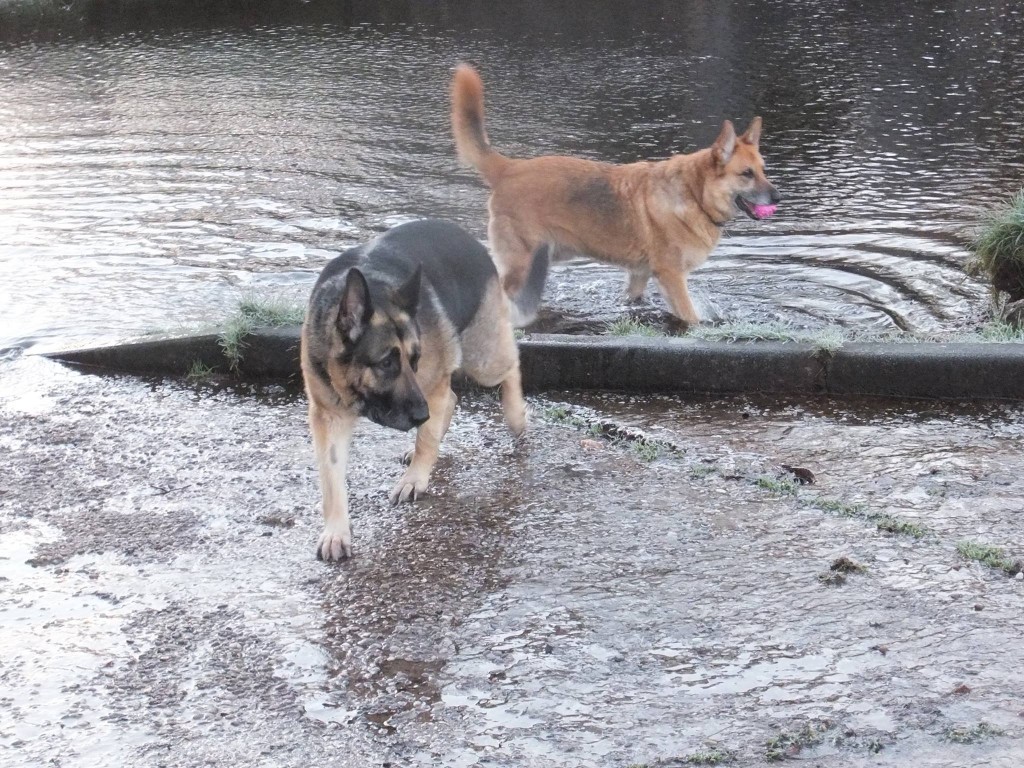 This lovely lady called Shan (left), came into the rescue in November last year. She is 8 years old and had been spending a lot of time living outside away from her family. Shan travelled down to Devon to be fostered where she happily settled and became friends with everyone she met. The 15th December her foster mum and dad realised things were not right and she was rushed to the vets where it was discovered that she was suffering from pyometra, an extremely nasty infection of the womb, which if left untreated and not spotted in time will kill.
The amazing Shan pulled through the quite major surgery due to the fact she is a large dog and also extremely overweight, and within a few days the spark was back in her eye and she just wanted to get on with life. Her total vet bill came to just under £1200. Shan is now with her forever family and is pictures above with her new brother Zac (right).
Our lovely Angie Roberts and her super girl, Pippa, have decided to do a sponsored walk to raise the funds to cover Shan's vet bill leaving precious funds in the charity's coffers to help other dogs in need.
Please show your support!