Whilst many dogs are taken into kennels as a safe haven until we can find them a foster home or forever home, there are some we have in kennels long term.
German Shepherd Rescue Elite does not have a centre like many other charities. Instead we rely on approved foster homes and commercial kennels around the country. We are very particular about the kennels we use of course to ensure the best care for our dogs, and are very fortunate to have a network of commercial kennels that are also passionate about the breed. As a charity we are very lucky to get discounted rates for our dogs and at most locations, a team of volunteers that regularly visit the dogs and work with them.
Despite the reduced rates, kennel bills are the charity's main expense and whilst most dogs are taken into the kennels as an initial safe haven, with the hope of them being moved into a foster or forever home as soon as is practical, some dogs may never leave the kennels. Our intention is never to 'collect' dogs and leave them in kennels long term, but sadly some have had such bad pasts that there is no possibility of them going into a 'normal' home safely. The main cause is usually down to aggression issues, where the dogs have had to learn to defend themselves or have been wrongly trained for security work and then abandoned. This does not mean they do not bond with the people at the kennels, but instead look at these people as their family and everyone else as outsiders.
With the dogs that fall into this category, with little chance of finding that super special home that understands their issues and the need for careful handling when visitors come or when out in public, we do not consider that it is justified to just put these dogs to sleep, not as long as they have a quality of life and are happy in their environment. The other characteristic of many of these dogs is that they have spent a large proportion of their life in kennels, so being in the kennels we use is like moving into a 5 star hotel. The kennels we use in Cornwall are also the kennels where most of the long termers are boarded. Not only is it peaceful in these kennels, but the facilities and care is exactly what the dogs enjoy. Apart from super large kennels, the dogs have access to an indoor barn to play when the weather is bad, and the kennels have their own wooded field walk to let them enjoy off lead exercise on a daily basis. The kennels do not have individual runs but instead they all open onto a secure area where the dogs are let out frequently during the day for a play and a toilet break. Only the kennel owners handle these dogs so have a special bond with them, and with breakfast starting at 6 am and late night let outs at 9 pm, they have plenty of human contact and love.
---
Here are some of the dogs that will probably see out their days in the kennels, but should that special home come along, we never say never!
---
Roxy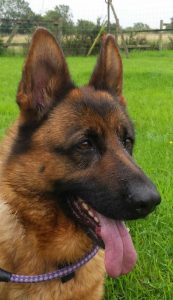 This lovely lass is 9 year Roxy who arrived with us in October 2014. She is vaccinated, microchipped and spayed. We were asked to take Roxy in as an emergency case as her owner was unable to keep her. We were told she can be very protective in the home.  Not used to children but good with large dogs.
Roxy came in a very scared overweight girl.  She had back muscle wastage due to lack of exercise. Over the course of her time in kennels Roxy has undergone a total transformation in both appearance and character.  She is now looking absolutely stunning! Roxy greets people she knows and trusts with a smile and a very waggy tail. She hasn't been fazed by horses, donkeys or chickens but is a definite no to cats and care must be taken around small yappy dogs. Roxy really loves to play ball especially boomer ball. However she has no possession issues either of toys or food.
Roxy could potentially be protective in a home environment (but that's a GSD trait).  This can be managed by adopting simple safe strategies for introducing new people to the home. Whilst she is good with other large dogs out and about, she needs to be the only dog in the home. This girl has really come so far you would not believe she has learnt to trust and to live again.
---
Rockie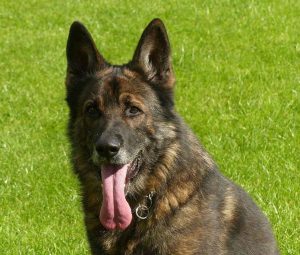 Rockie is 10 years old now and also arrived with us in October 2014. We were asked to assess Rockie as there was now a baby in the house that was starting to crawl. Why their concern; because they had never bothered to socialise their dog. In fact they never walked Rockie either, and when the volunteer asked if he could take him out on a walk, they could not even find a collar or lead! He had been in this home since a pup and had not been vaccinated or neutered. He had spent his life on cheap supermarket food. Toys were plastic bottles or stones. We insisted on a vet check which the owner did do, and the vet said she was pleasantly surprised with his condition considering.
Rockie came into kennels in Bristol initially where they have struggled to keep weight on him. He can be grumpy when being handled, but would imagine a lot of this is due to having been part of the furniture in the past. He tried a spell in foster with a calm bitch. All went well at first but he quickly decided that he wanted all the attention and started to bully her. He would need to be the only dog. He was then adopted, but despite being told about his behaviour and that things would need to be taken slowly, Rockie would over bond and become protective, all of this was ignored and he bit a gardener who was picking up branches. I guess he thought he was stealing something but should never have been put in that situation.
We would not rehome Rockie with children or other dogs. This lad just needs a quiet home with not much through traffic where he can be spoiled and at the same time, given his own space. He will love his people but will be protective of them, so his adopters need to understand his past and where he is coming from so he is not put in situations of meeting people unless muzzled.
---
Maddie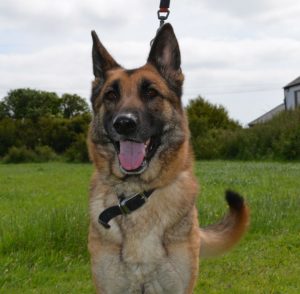 Maddie is 11 years young and arrived with us March 2015. She is spayed, vaccinated and microchipped. Maddie is a petite, bright and stunning girl who is keen to learn and thrived considerably at agility and behaviour training classes despite her age. She loves her Kong and having her belly tickled.
An incredibly loyal and affectionate girl, Maddie is good with other dogs in general, but in the home wants to be the only dog. A no to cats. Maddie went into a home where she showed she was extremely protective of it, and not happy about visitors coming in. She will need an experienced owner who knows how to handle this or is prepared to separate her from visitors.
Maddie came from another rescue so we do not have her full history so would not rehome her with children.
---
Max
Max is now 12 years old and arrived with us August 2016. He came into us from a pound where his time was up. He is entire and due to his age was left entire, but now fully vaccinated and microchipped.
Max loves to play, but another dog who can be over protective of his people and we suspect there may have been some security training in his past. He detests other dogs whatever sex or size so will need a dog free home. Max is strong on the lead but has basic commands and takes treats very gently! A super companion and a loyal friend despite being wobbly on his back end now.
---
Polar Bear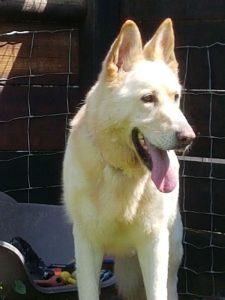 Polar Bear is 8 years old and also arrived with us August 2016. Now neutered, vaccinated and microchipped. Polar Bear came into us from the pound after he had been found as a stray at the beginning of August in Kettering. We were told he could show aggression, but apart from not wanting to get on the scales when he arrived at the kennels, he has just shown he is confident in himself and will not be pushed about. He does love the kennel staff now though!
We would not rehome with young children as we do not know his history. Being socialised with other dogs and happily walks with them. A no to cats. This lad will need an experienced home who can find the balance of mutual respect please.
---
Akeela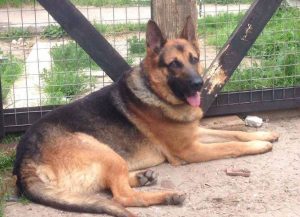 Akeela was abandoned in kennels after his owner brought him with him from Spain. He is 7 years old and arrived with March 2017. He is microchipped, vaccinated and neutered.
Obviously his history is unknown so we would not rehome with children. Has been fine with volunteers walking him and the staff have never had any problems with him in the kennels, however he can come across grumpy as he does a lot of growling under his breath which the kennel staff say is like him talking. In the home, he does like his own space, and whilst he has not had masses of doggie interaction, he is fine when out walking with them, small or large, but does not want to live with another dog, as established with a short spell in foster. Met the cat at the kennels and was fine, until it ran away and then he did want to chase it, but this may be something that can be worked on.
Akeela has basically missed out on the special relationship between man and dog, so is rather independent in his ways.
---
Max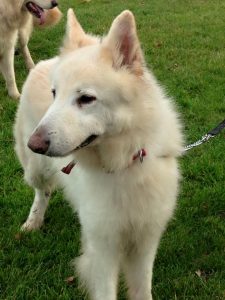 Max is 9 years young and arrived with us on July 2017. He is neutered, microchipped and vaccinated. We were asked to take Max in after his dad died and his mum could not cope with him due to her own medical problems. We are told he is fine with visiting people in the home, including the grandchildren, and lived happily with a JRT.
Max is fine with other dogs at the kennels and out walking however when he has gone into a home he has been 'bossy' about what he likes and dislikes and becomes very strong when out walking in response to other dogs. Max's ideal home is a rural area where he would be the only dog and could have land of his own rather than having to be walked on the lead. He will need a firm but fair owner to keep him in his place.
---
All of these dogs deserve to be alive and as long as they are content with their lives, will see out their days under our care just as Minoas did (read his story here).
We are so grateful to the many people who have donated towards caring for all of the dogs in our care, be it by a one off donation, a standing order through the bank or a regular donation through Virgin Giving. Without your continued support we would not be able to help so many dogs, and as long as there is money in the bank, we will never say no to a dog in need.
If you would like to support one of our many dogs in kennels, please follow the link below to our donation page and don't forget if you are eligible for Gift Aid, the charity will receive an additional 25%!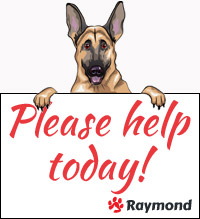 ---
Follow GSRE on Facebook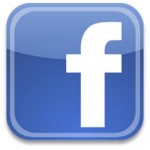 ---
Follow GSRE on Twitter
---