Whilst many dogs are taken into kennels as a safe haven until we can find them a foster home or forever home, there are some we have in kennels long term.
German Shepherd Rescue Elite does not have a centre like many other charities. Instead we rely on approved foster homes and commercial kennels around the country. We are very particular about the kennels we use of course to ensure the best care for our dogs, and are very fortunate to have a network of commercial kennels that are also passionate about the breed. As a charity we are very lucky to get discounted rates for our dogs and at most locations, a team of volunteers that regularly visit the dogs and work with them.
Despite the reduced rates, kennel bills are the charity's main expense and whilst most dogs are taken into the kennels as an initial safe haven, with the hope of them being moved into a foster or forever home as soon as is practical, some dogs may never leave the kennels. Our intention is never to 'collect' dogs and leave them in kennels long term, but sadly some have had such bad pasts that there is no possibility of them going into a 'normal' home safely. The main cause is usually down to aggression issues, where the dogs have had to learn to defend themselves or have been wrongly trained for security work and then abandoned. This does not mean they do not bond with the people at the kennels, but instead look at these people as their family and everyone else as outsiders.
With the dogs that fall into this category, with little chance of finding that super special home that understands their issues and the need for careful handling when visitors come or when out in public, we do not consider that it is justified to just put these dogs to sleep, not as long as they have a quality of life and are happy in their environment. The other characteristic of many of these dogs is that they have spent a large proportion of their life in kennels, so being in the kennels we use is like moving into a 5 star hotel. The kennels we use in Cornwall are also the kennels where most of the long termers are boarded. Not only is it peaceful in these kennels, but the facilities and care is exactly what the dogs enjoy. Apart from super large kennels, the dogs have access to an indoor barn to play when the weather is bad, and the kennels have their own wooded field walk to let them enjoy off lead exercise on a daily basis. The kennels do not have individual runs but instead they all open onto a secure area where the dogs are let out frequently during the day for a play and a toilet break. Only the kennel owners handle these dogs so have a special bond with them, and with breakfast starting at 6 am and late night let outs at 9 pm, they have plenty of human contact and love.
---
Here are just a few of the dogs that will probably see out their days in the kennels, but should that special home come along, we never say never!
---
Nannook aka Luke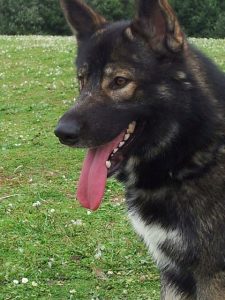 Nannook is a GSD cross Husky. He is 9 years old, and arrived entire, unvaccinated and not microchipped. This lad was owned by his mum's partner who left him when he left the home. He had him from a pup but failed to ever take him to the vets. However, he appears to be in good condition. He also failed to bother socialising Nannook who consequently can be selective about which dogs he will get along with. A no to cats!
This handsome lad is typical of his breeding, and is a dominant male and very protective of his home and is really a one person dog. Consequently Nannook is now in our kennels in Cornwall and he is now fully vaccinated, neutered, and microchipped.
Due to his guarding issues Nannook will be staying in our care.
---
Jerry Lee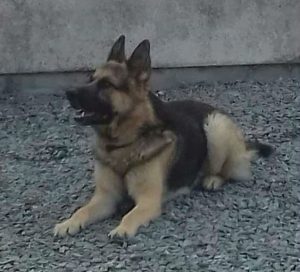 Jerry Lee is 7 years old. Now neutered, vaccinated and microchipped. We were asked by another rescue if we could take this lad in as he was with an older couple who could not manage him. He was fine with dogs until one day he got attacked and so to avoid the problem, his owners walked him late at night. This meant he was not getting any socialisation with people either. Consequently he became very protective.
The kennels are working with this lad and he is coming around slowly but surely but really is a one man dog.
Due to Jerry Lee's guarding behaviour he will be staying in our care.
---
Zeus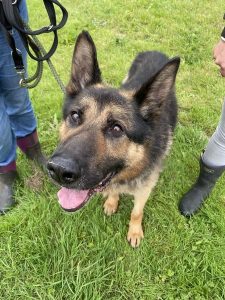 Grumpy old man alert – poor Zeus spent the last 8 years living in a yard, hardly enough food to survive on, no company, nowhere safe or warm to sleep. He is now 9 years old. He was chipped, but was not vaccinated and still had his crown jewells; no longer! On first arriving he was understandably grumbly as he had met very few people in his 8 years but with some tasty treats he started to think that we might not be that bad after all.
Everyday he is getting less wary and we have actually caught him playing with the toys we gave him which made us want to cry! Whilst Zeus is learning to trust people more, due to his past we do not believe he will ever adapt to living in a home so safe and sound at the quiet kennels in Cornwall.
---
All of these dogs deserve to be alive and as long as they are content with their lives, will see out their days under our care just as Minoas did (read his story here).
We are so grateful to the many people who have donated towards caring for all of the dogs in our care, be it by a one off donation, a standing order through the bank or a regular donation through Virgin Giving. Without your continued support we would not be able to help so many dogs, and as long as there is money in the bank, we will never say no to a dog in need.
If you would like to support one of our many dogs in kennels, please follow the link below to our donation page and don't forget if you are eligible for Gift Aid, the charity will receive an additional 25%!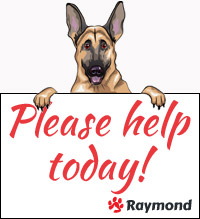 ---
Follow GSRE on Facebook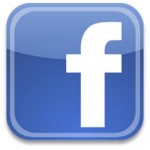 ---
Follow GSRE on Twitter
---