Why not join your local walk group?
Fabulous way to socialise your dog and great to meet other like minded people!
All breeds welcome.


Please note that the walk groups are set up by GSD lovers and are not governed by, or the responsibility of, or liability of German Shepherd Rescue Elite.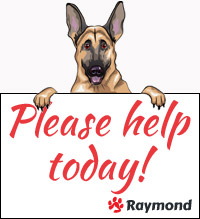 ---
Follow GSRE on Facebook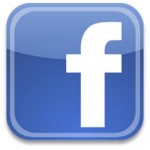 GSR Elite Facebook Posts
Hello, my name is Lassie and no I'm not a rough collie I am a German Shepherd Dog. I have currently found myself in foster care as my previous family didn't want me anymore.

My foster dad says I should tell you about my bad points first so that anybody who doesn't want to be patient with me and put in the time to help me get better need not read any further and need not waste their time in applying to adopt me.

I am quite nervous and can get rather protective when in my house, if you don't introduce new people to me properly I will bite them. My foster dad has shown me a thing called a muzzle and although I don't like it very much it's not too bad and he says it will keep me safe.

When I am out on my lead I don't like getting too close to other dogs, and some people, and I will woof to ask them to go away. However, when I do that my face gets all wet as my foster dad squirts me so I am starting to think that is not such a good idea. If I don't woof I get a bit of sausage and I much prefer that. It's hard to remember all the time though.

I don't like being like that and I would really like to live with somebody who will understand and help me to overcome my problems. I would also like to live with another dog who I can play with and who can help to show me how to behave.

I do have good points as well.

I have lots and lots of love to give once I get to trust you. I do know all your basic commands. I am happy to stay in your house on my own if you must go out and I won't make a noise. When I am off lead outside I am very good and will always come back to you when you call me. If I see another dog that I don't know when I am off lead I will wait until you tell me what to do. I really really love to go out walkies and lately I have been on some called group walks where there are lots of strange people and dogs and I have enjoyed them very much and made some new friends.

If you think that you can help me please apply to adopt me and I will love you forever.

gsrelite.co.uk/lassie/ ... See MoreSee Less
Dawne J M Gardner, Audrey Samson and 34 others like this
Alan PritchardI love this girl's looks and wish I could take her. Shared gorgeous Lassie 😔
1 day ago

· 1
Gill YeatesSuch a lovely girlie, she just needs a bit of understanding, I love her to bits
1 day ago

· 1
Kaitlin HarmanShe sounds like my boy was, and ive just got him through all of this. Shes beautiful and id love to help her...we dont have room for another😔 hope she gets a wonderful home!
1 day ago
Annie PriceHi Clive I like the look of Lassie. Have had my home check and have Chris Wilkinson Mbe in the sidelines waiting to do training with us. Could you pm please so we can have a chat about her. Thank you
1 day ago

· 1
Dawne J M Gardneryou preciously little girl. I hope you find your forever home every soon.
24 minutes ago
---
Follow GSRE on Twitter
---