Why not join your local walk group?
Fabulous way to socialise your dog and great to meet other like minded people!
All breeds welcome.


Please note that the walk groups are set up by GSD lovers and are not governed by, or the responsibility of, or liability of German Shepherd Rescue Elite.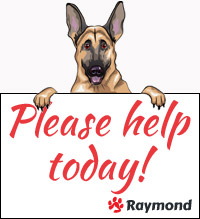 ---
Follow GSRE on Facebook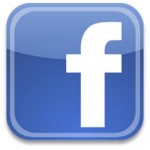 GSR Elite Facebook Posts
So now my wrist is finally feeling a little better it's time to get Saffi out training again.. sadly we have had a bad experience so she now lunges and barks at every dog in sight causing her to really pull... she has a muzzle, halti, dogmatic and double lead as well as a training leads so we try them to see which is best. We have treats but she's not too interested in them to be honest.. so could I please have some advice...

What is the best treats to use that smell strong enough to distract her?

When she's barking and lunging I walk the opposite way with her but it's hard when she's got her eyes set on another dog. What else can I do or say?

I use a choker collar shall I change this to a normal one?

I do find she reacts more to little yappy dogs and find a lot of owners allow their dogs to run up to us even when I tell them she's not ready for meet and greets yet but then I get filthy looks and she gets judged is it worth buying a jacket type thing saying in training or something so it stands out more?

It is only dogs she reacts with.

I want to get her out and about and be able to walk well so we can join the monthly walks with you guys so any advice would be much appreciated. Thank you x ... See MoreSee Less
Tanya Reid and Paul Freer like this
Rachel Panting Now TuckYes it is cheap and all my dogs went mad for it. I usually boil it and then bake it on low until it is quite dry then chop it up. You can even freeze it after snd u just get a bit out the day before it then lasts ages x
6 hours ago

· 1
Christine JonesMy two wont take treats when out and went to dog training and found that they would take ham. I bought the cheap one from Tescos
6 hours ago
Suzanne Helen LewisWe use a SWAG head collar and we have been advised to use a Gentle Leader head collar as a training lead. Maybe you could contact the trainer GSRE recommend down here - I think she's called Sheila Nicola Skelley is that correct. For some 1:1 sessions. Where are you based? You're welcome to join us to do some distance training (Brie could do with it as well) walk at other ends of a field and reward when calm and then get closer and closer until calm. The walks are amazing and there is a wealth of advice, there are all kinds of dog there and Angie is a font of knowledge!!! I think there is also a reactive dog group on FB that offers help. Hope that helps a little. X x X x
6 hours ago
Theresa StevensDried sprats work well. Liver cake. The facebook page is reactive dogs uk. We used a lot of their advice for Smurfs lunging and prey drive and it works
5 hours ago
Brigitte FrainHave the same problem with Luna , and angle with us but hates everything else, any links or group near Farnborough would be greatly appreciated !!
5 hours ago
Julie Judson TheodorouSame here, it seems to becoming a problem now with some of them ,,, i have had shepherds for 25 yrs nowand been brillant with everything and every situation and my one now is a nightmare out.. tried everything, brillant with people just does not like her own kind,,,
4 hours ago
Ashleigh SIf she is reacting she is over her threshold, it's likely she will not take treats in a heightened state. Look for her signal before she reacts, soon as you see those walk the opposite way, lots of happy words and reward her with the treats then. I have a reactive shep (she's much better now) but we go and sit in the park and watch at a distance she is happy with and I treat her when she looks and looks back at me, play with her squeaky ball etc - make it a really good experience. I did walk Evie with a give me space/no dogs warning for a bit but she has got to the stage she can approach some dogs (some breeds are still a big no no). Reactive dogs uk Facebook age is fantastic for training tools and support - they use 'care' for assisting reactive dogs. Your not alone ☺️
4 hours ago

· 1
Julie Judson TheodorouGood advice...we shall see, we do definately persevere with her and dont stand any nonsense but it would be so lovely to go for a lovely walk...
4 hours ago
Nicci DrewMy old Shepard hated little white dogs and always flattened them neither treats or ball distracted her but a ball or a rope and she would look away and ignore them to a degree training helped
3 hours ago
Nicola Nsn PartridgeI suggest you put in a lot of practice at home with the "watch me" command, which is really easy but starts a good process to then follow on outside. When you have a "high value" treat (liver or chicken for example) make her sit in front of you and say "watch me" and only when she is totally focused on you, give her the treat. Keep on and on doing this and interrupt her when she's paying or distracted to do it so she gets used to just focusing on you with that command. Then do it outside when no-one is about and she's busy focusing on a walk. Depending on her response you may have to do endless repetitions of this but it does work. It helps with the fact that as someone else has said above, once she starts reacting it will prob be too late to get her to respond.
3 hours ago
Julie Judson TheodorouYes we do do watch me watch me thing and walk very quick past a another dog but if that other dog is off lead or reacts to her all hell is let loose. I do people to try understand when I situation arrises but you what some people are like.. I get what an aggressive dog you have. You shouldn't be out with animals liked​ that and it goes on. I walk early or late but somehow there's always a issue. Thanks anyway everyone. Xx
3 hours ago
Nicola Nsn PartridgeForget what anyone else says or does. If you have a reactive dog that is muzzled and on lead and you are finding out the best head collar to help with pulling then you are being as responsible as you can if continuing to work on training with "avoidance". If another dog off lead approaches without invitation that's their owner's irresponsible attitude not yours. You won't change other people so don't waste your time or energy trying.
3 hours ago

· 2
Zak GarnerIt sounds like it's ingrained. As above focus on watch me at home and gradually move outside. If you can take an umbrella with you when walking if you think there will be a loose dog. You can use it as a shield to stop the dog getting to your dog.
2 hours ago

· 1
Amanda HudsonDefo not alone we started reactive classes were advised to ditch halti and dogmatics which I'd always walked other dogs successfully with and changed to a check lead with figure of 8 over muzzle. Plenty of dried sausage treats keep lead loose as tension on lead helps reinforce trigger in dog .watch for trigger first say leave it in an assertive voice quick tug to get dogs focus on you n sausage . Takes time but does work 👍see Steves dog training vids for proof ( based in Sheffield so unfortunately miles away from you ) good luck x
2 hours ago
---
Follow GSRE on Twitter
---