Why not join your local walk group?
Fabulous way to socialise your dog and great to meet other like minded people!
All breeds welcome.


Please note that the walk groups are set up by GSD lovers and are not governed by, or the responsibility of, or liability of German Shepherd Rescue Elite.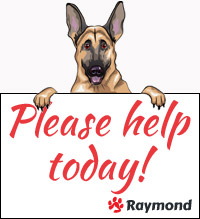 ---
Follow GSRE on Facebook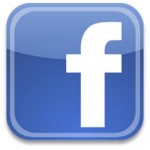 GSR Elite Facebook Posts
Hi all
Been on holiday last week and had to put Zi in kennels as all the family came ( he normally stays with my son)
Fetched him home 2 days ago and seemed ok, being eating normally, coat looked a bit rough so gave him good brushing today and his weight loss is quite concerning, he's been eating ok up until this afternoon, drinking a lot and no signs of sickness etc, very quiet and no interaction, been in touch with kennels they have assured me he ate well and was exercised 3 times everyday with no problems, I'm wondering if he is simply sulking ( he has done so before but not to this extent), worn out or stressed, I'm going to keep a close eye on him and if no better by tomorrow ringing the vets, just wondered if anyone else has had this problem x ... See MoreSee Less
Tony Mobbs and Julie Wratting like this
Helen Williamswe had similar and our dog had not eaten properly in kennels and not been out of the cage much also covered in fleas. never again will i put any animal of mine in a kennel.
23 hours ago

· 4
Margaret Nyrvana-JonesSometimes they get overstimulated in kennels and can drop a bit of weight even if they seem ok and are eating, the kennel staff do not know what is normal for him, just what generally seems normal for a dog in kennels. Dogs like that sometimes take a couple of days to "come down" when they get home and can then feel exhausted, happens with some people when they come home from a stimulating holiday. He should soon perk up, if not best see the vet to be on the safe side.
23 hours ago

· 1
Catherine Stokes-EadieBig hugs sent to help you to be strong for him and big licks sent to Zi from Genna and Flossie to help him be strong xx
12 hours ago

· 1
Sheila EdwardsBig hugs for Zi,hope he recovers well. I had a bad experience with kennels last year, the first & last time they went in too - never again!!!!
12 hours ago

· 1
Trina RexI too will not put my dog in kennels. Only ever did it once for a couple of days over 30 years ago, and my instructions were not followed as I asked them to be kennelled together and fed together. I would not have been so cross if they had told me that they were unable to do this. But to smile and agree and then to do the opposite, Terrible. Fact is, you just do not know how they are treated and behave in kennels. Having said that, this sounds like it might be hemangiosarcoma and so may well be unrelated. I do wonder though whether stress can have a bearing on this, as I lost my girl to hemangiosarcoma in 2013, 10 weeks after I lost my boy and her best friend, and she was deeply affected by his death. My heart goes out to you x
11 hours ago

· 1
Julie Spencermy friends gsd went in kennels this year, the same one she went in last year... i went to pick her up early and she was not herself at all and ended up taking her to the vets (i had no choice, this dog NEVER in her life has refused food, she wouldnt eat anything, she drank copious amounts of water, and was sick a couple of times)... the vet visit cost me £130 and he had no idea what was wrong with her... when my mate came to pick her up she was worried too.. that night she was VERY sick, she went to the vets to have a word and they put it down to kennel stress, she phoned the kennels up and explained everything and they are going to pay the vet bill out of their insurance x
2 hours ago
Joanne RaybouldSorry to hear you're having such a stressful time. I hope that Zi feels a lot better soon x
2 hours ago
Sandra GeraghtyOur girl went into kennels for a week (which she is used to) and her appetite hasn't been right since. I have to entice her with hidden treats in her food before she tucks in. How old is Zi?? Ours is 10 and I'm wondering if age makes a difference....like humans everything takes longer to get over as old age creeps in. Hope Zi improves xx
2 hours ago
---
Follow GSRE on Twitter
---